Senior Facility Safety
Monday, November 1, 2021 Annie Klutz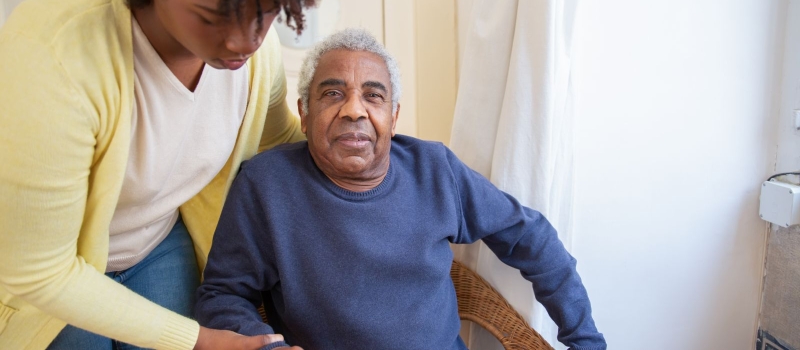 Senior Facility Safety
America's population is aging. Statista estimates that over a fifth of those living in the country will be aged 65 or older come 2050. Consequently, the demand for senior facilities is expected to increase. Unfortunately, some facilities do not meet the required safety standards. Incidents like falls, unsupervised wandering, insufficient safety alert systems, and inadequate infection control are common risks that can easily be mitigated.

If you're currently managing a senior facility, now may be time to review existing safety protocols and upgrade them as needed. This quick guide can help make your facility safer and better equipped to handle the influx of seniors who will require care in the decades to come.

Falls

According to the CDC, falls send over 3 million seniors to the emergency room annually, and 1 out of 5 results in serious injuries like brain trauma or bone fractures. Though residents are regularly screened and re-screened for risk of falling, such incidents can also be caused by defects in your facility's infrastructure.

To prevent this, make sure all pathways are unobstructed so seniors, especially those with walkers or canes, don't bump into things. Put railings where needed, especially in high-risk areas like stairwells, bathtubs, and toilets. You can also improve the lighting and flooring in public areas, as poor lighting can obscure fall hazards and loose floor coverings, or steps can be easily tripped on.

You should also look to keep seniors active. The same CDC report reveals that lower body weakness plays a major factor in falls, so encourage your residents to move around or take part in physical therapy to improve their balance and strength.

Unsupervised wandering

Unsupervised wandering — especially those with dementia — could result in a senior leaving your facility's premises. This poses many risks as they may be exposed to extreme weather, enter high traffic areas, or fall in a difficult location. Consider sharing photos of those at risk of wandering with the local police station and implementing a more rigorous security system. This includes installing more security cameras, guard entrances and exits with hard-to-tamper digital locks. You can even offer residents Internet of Things-enabled bracelets. The better you can keep track of your residents the less the risk of them getting accidentally injured.

Insufficient alert systems

Seniors who are seriously hurt will need immediate medical attention. With wearable technology like safety alert systems, the resident or your staff can call for help with the click of a button. Symptomfind recommends using safety alert devices like bracelets and necklaces that have additional features, like speaker phones and Wi-Fi capabilities. By simply pressing a button, the resident/staff can quickly be connected to a monitoring center. This can not only protect seniors with health conditions but also preserve the independence of older adults as they will be allowed more freedom.

Infections

Then again, all these safety measures will be for naught if lax infection control protocols are in place. In an article on The Flu and Seniors, we've discussed how antibiotic-resistant viruses like the flu would make their way through senior facilities, even before the pandemic. But with many in New York failing to protect against COVID-19, the Association for Professionals in Infection Control and Epidemiology argues that senior facilities should be required to have a full-time infection preventionist (IP) on staff.

An IP can assess your current infection control policies and improve them by introducing new measures like testing, vaccination drives, and information campaigns. More importantly, they may recommend more rigorous outbreak mitigation protocols, such as discouraging visitors or employees from coming in and isolating positive cases in a separate part of the facility.

Safety is an essential part of the ideal senior facility. By keeping up-to-date on the latest in senior facility safety, your establishment can provide better services to more people who need them.
Content intended only for the use of osea.com
Written by Annie Klutz