OSEA Environmental Safety
Industrial Hygiene
Industrial Hygiene sampling and analysis is an important part of your workplace safety program that requires an experienced expert to perform the job.
Today's workplaces are generally considered safe and healthy working environments. However, with the desire to conserve energy, construction practices responded with tighter buildings, decreased air makeup, and a whole new set of developing problems. As fresh air flow is reduced, the natural removal of contaminants from the air also diminishes, leading to sick building syndrome.
On the flip side, older buildings were made of materials (lead, asbestos etc.) that are known hazards to health. To top it off, manufacturing facilities introduce chemicals used in production inside these buildings, which adds to the hazard.
OSEA can conduct air and bulk sampling for hazardous chemicals, noise surveys, and also conduct indoor air quality assessments; all of which are completed by highly experienced hygienists.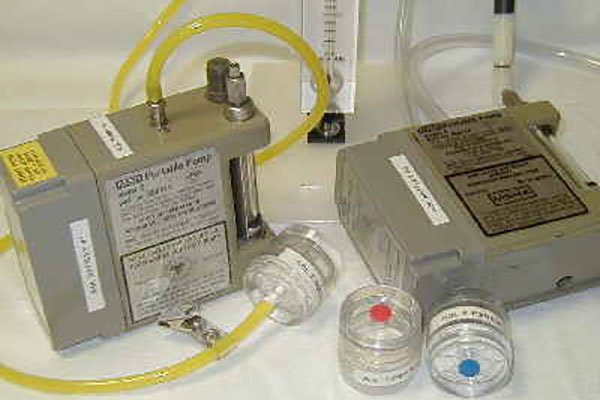 Air Sampling
OSEA has Certified Industrial Hygienists and sampling technicians on staff available to conduct air sampling events at your construction site or manufacturing facility.
Bulk / Soil / Water Sampling
OSEA can conduct Bulk, Soil, and Water sampling for thousands of possible contaminants or hazardous substances. Examples include, but are not limited to: Lead, mold, fungi, bacteria, etc.
Noise Sampling
Determining the noise and vibration exposure that employees are subject to is important in construction and manufacturing. Sampling results will help determine if additional steps are required, for example a hearing conservation program.
Indoor Air Quality Assessment
Air quality is an important, yet overlooked factor in our office spaces, facilities, and even homes. OSEA has the expertise and equipment to help evaluate your IAQ situation.