National Poison Prevention Week
Thursday, March 17, 2022 Emily Cook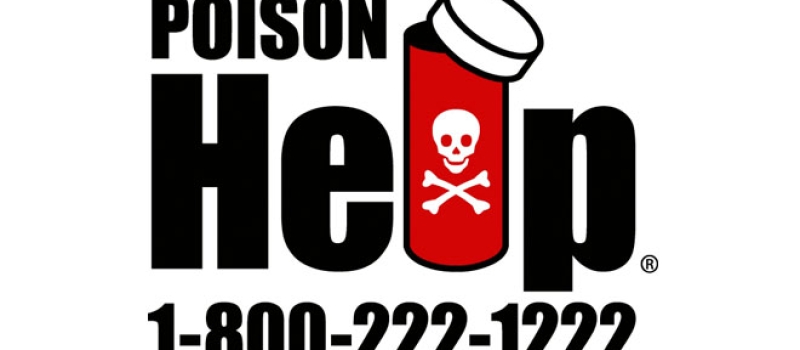 National Poison Prevention Week: Awareness + Tips
Unintentional poisonings are unfortunately a common threat. Most poisonings (90%) occur in people's homes, commonly in kitchens, bathrooms, and bedrooms, according to the Health Resources & Services Administration. Each year between 2 to 4 million poisonings take place in the United States. Due to this, we must be aware of how these incidents can take place and what to do to prevent ourselves, families, and others from becoming a victim of poisoning.
Some rules of thumb to help us prevent poisonings can be found here. Firstly, never touch or put anything in your mouth unless you know what it is! To protect children, the Consumer Product Safety Commission recommends always using and resealing child-restraint caps and not calling medicine candy. Keep items like household cleaners, laundry packets, hand sanitizers, liquid nicotine in its packaging and stored securely away from children.
For food preparation, washing fruit and vegetables with running water is recommended. However, do not wash meat, poultry, or eggs. Wash hands and work surfaces before, during and after food prep. Be sure to store food at proper temperatures.
Keep a working carbon monoxide (CO) detector in your home. The best places to keep them are near bedrooms and close to furnaces. For household products, keep the products in their original containers. Be aware of your surroundings, like animals and wildlife. Know what poisonous snakes live in your area and wear proper attire when outdoors.
Works Cited:
"Poison Prevention" Consumer Product Safety Commission, https://www.cpsc.gov/Safety-Education/Safety-Education-Centers/Poison-Prevention-Information-Center
"Prevention Tips" Health Resources & Services Administration, https://poisonhelp.hrsa.gov/what-you-can-do/prevention-tips