Live and Let Live - Drive Sober
Wednesday, December 15, 2021 Jade Salzman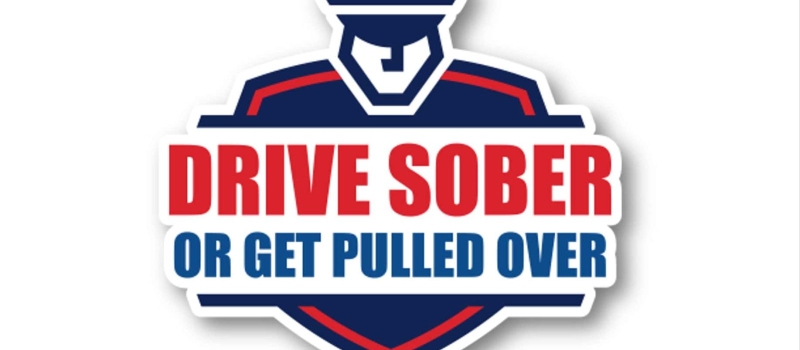 Live and Let Live - Drive Sober
Millions of Americans will be hitting the road for the upcoming holiday. The National Highway Traffic Safety Administration (NHTSA) is launching multiple safe driving campaigns in partnership with local law enforcement. This is an effort to deter impaired driving ahead of one of the busiest travel seasons in America. The NHTSA campaigns that will launch, with help from local law enforcement, include:
Drive sober or get pulled over (Dec. 15, 2021 - Jan. 1, 2022)

Drive high, get a DUI (Dec. 15, 2021 - Jan. 1, 2022)

Buzzed driving is drunk driving (Nov. 30, 2021 - Dec. 14, 2021)
In December 2019, 837 people lost their lives in traffic crashes involving a drunk driver according to data collected by NHTSA. A total of 210 drunk-driving-related fatalities were reported between Christmas Eve 2019 and the day after New Year's 2020, the data also showed. Based on this data collected, NHTSA says that's one person killed every 52 minutes in a drunk-driving crash in the United States.
Alcohol isn't the only substance that causes lost lives in traffic crashes in the United States. It's illegal everywhere in America to drive under the influence of alcohol, marijuana, opioids, methamphetamines, or any potentially impairing drug, prescribed or over the counter. Driving while impaired by any substance, legal or illegal puts you and others in harm's way. NHTSA says based on a study from October- December 2020, 56% of drivers involved in serious injury and fatal crashes tested positive for at least one drug.
With these statistics and the harsh reality of impaired driving, some responsible behaviors that everyone should follow to save lives are:
Plan ahead for a sober driver, if you plan to use an impairing drug.

Don't let friends get behind the wheel if they're under the influence of drugs or alcohol.

If you're hosting a party where alcohol or other substances will be used, it's your job to make sure all guests leave with a sober driver.

Always wear your seat belt—it's your best defense against impaired drivers.
We can save lives by making smarter choices.
Sources:
NHTSA ramps up anti-DUI campaign ahead of busy holiday... - Travel (piyasaa.com)