Drive Mindfully for National Work Zone Awareness Week
Thursday, April 14, 2022 Emily Cook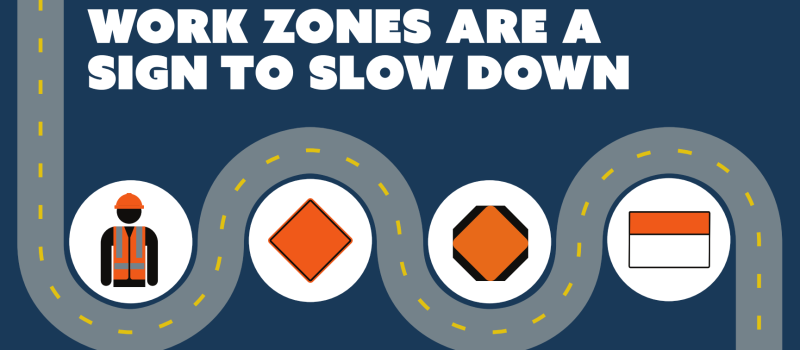 You may have noticed more people on the road lately, and not just for travel! Commuters are back on the road for work, buses are moving entire teams to sporting events, and many infrastructure and construction projects are being ramped up. To many, Spring and Summer can look like hanging out at the beach, going on road trips, and spending more time with friends and family. So, how can we make the roadways safer for everyone?
April 11-15 is National Work Zone Awareness Week held by American Traffic Safety Services (ATSS) Foundation. This annual campaign is held at the start of construction season to inspire safe driving through highway work zones. The purpose is to spread awareness and influence drivers to use extra caution.
Everyone plays a role in work zone safety! The consequences of inattention at highway work areas can be deadly. The goals of #NWZAW are to raise awareness of the need for more caution when driving through work zones to decrease injuries and fatalities. A good rule of thumb is "Work Zones are a Sign to Slow Down".
Roadway workers and contractors should clearly communicate the possible reasons for motorists' behavior in response to traffic delays and consult on what steps can be taken to lessen negative behavior. Entities involved with work zone safety can work together to support the goal of making work zones safer for workers and travelers. Being mindful of how we share the road with others can save lives.
Works Cited:
"NATIONAL WORK ZONE AWARENESS WEEK APRIL 11-15, 2022", American Traffic Safety Services Association (ATSSA), https://www.nwzaw.org/