American Heart Month
Monday, February 14, 2022 Emily Cook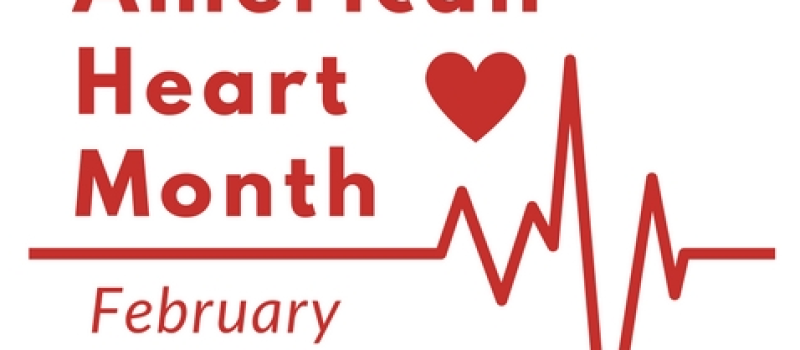 American Heart Month
Effective Ways to Implement Heart Health into your Everyday Life
Did you know that many people are at high risk for stroke or heart attack and are not aware? According to Million Hearts®, in the United States alone, about 1.5 million heart attacks and strokes take place each year. A whopping 90 percent of Americans consume too much sodium, which can lead to increased high blood pressure, a major contributor to stroke and heart disease.
Other common risks for cardiovascular disease include:
-Obesity
-Physical activity
-High blood pressure
-Cigarette smoking
-High cholesterol
- Diabetes
Due to the severity of cardiovascular disease, it is important to support ourselves and others by implementing healthy changes and sharing prevention methods.
A simple way to remember to prioritize heart health is to follow the ABCs.
A- Take aspirin as directed by your health care professional
B- Control your blood pressure
C- Manage your cholesterol
D- Don't smoke
Make sure to work with your healthcare provider to make a plan to monitor your blood pressure. Additionally, there are various ways you can keep your blood pressure under control. Methods include:
→ Eat a healthy diet with foods low in trans-fat and sodium (salt). Anyone aged two and older should consume less than 2,300 mg. sodium/day. For many others, only consume 1,500 mg. of sodium/day.
→ Get moving! Stay active to help control weight and strengthen your heart.
→ Take your medications. If you are prescribed blood pressure medicine, be sure to follow your healthcare professional's instructions and continue using it even if you feel better. If the medicine makes you feel worse, let them know as there can be ways to reduce side effects or by switching to another medicine.
Works Cited:
"Risks for Heart Disease and Stroke" Million Hearts, October 10, 2019, millionhearts.hhs.gov/learn-prevent/risks.html

"ABCS of Heart Health" Million Hearts, July 13, 2020, millionhearts.hhs.gov/data-reports/factsheets/ABCs.html