Findings from UN Climate Change Report
Friday, September 17, 2021 Tiffany Bartz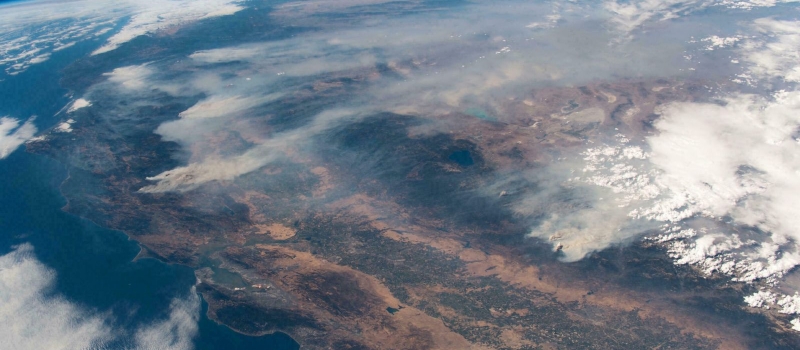 On August 9, 2021 the United Nations Intergovernmental Panel on Climate Change (IPCC) released their most recent global report on climate change. This lengthy report is considered the most comprehensive assessment on climate change and the findings are alarming. However, there are many key takeaways that everyone should be aware of and be prepared for.
The IPCC used its strongest terms yet to assert that humans are causing climate change. The first line of the report reads, "It is unequivocal that human influence has warmed the atmosphere, ocean and land.". Without a doubt the increased burning of fossil fuels and the release of greenhouse gases created by manmade activities has led to warmer weather.
Temperatures will keep rising. The report indicates that even if we severely reduce the release of greenhouse gases right now, the earth will continue to warm. Drastic cuts to emissions right now are unlikely to prevent global warming of 1.5 degrees Celsius in the near term, from 2021 to 2040. Previous predictions did not expect this level of warming this soon. In other words, we have turned on the oven and even if we shut it off right it is going to continue to give off heat.
Climate change is affecting every region around the globe and extreme weather will get worse. Extreme heat and heavy precipitation will become more frequent and intense. Wetter seasons will become wetter and dry seasons drier. Storms, severe droughts, heat waves, floods and wildfires will become more frequent. We are already seeing this occur.
Many of the changes caused by climate change will be irreversible for hundreds and/or thousands of years. Ocean temperatures, ocean acidification, glacier melt, and sea level rise are expected to continue over the next hundreds of years regardless of human intervention. Even if global warming were halted, the average sea level will still rise by about 2 to 3 meters (6-10 feet).
While the report put out by the IPCC is bleak it should also ignite a fire within us as individuals, consumers and manufacturers to do everything we can to change. We got ourselves into this and we can try to get ourselves out. Increased sustainability, recycling, clean energy investments, increased global efforts, new technology inventions should be a part of our everyday thoughts and actions.