Does Your First Aid Kit Need a Makeover?
Tuesday, October 19, 2021 Brenda Griffin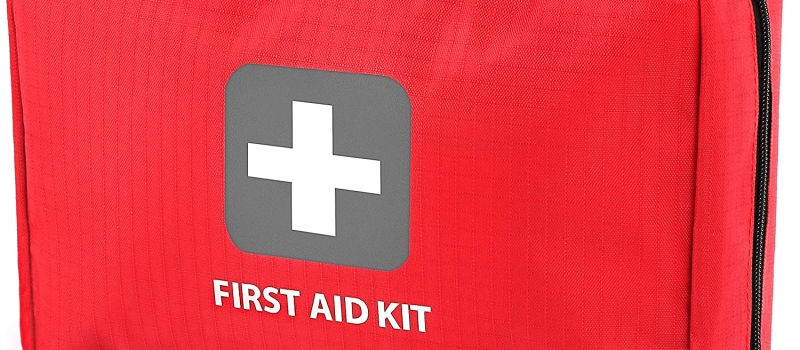 Does Your First Aid Kit Need a Make Over?
With wait times at emergency rooms on the rise, now is the perfect time to level-up your first aid supplies. If your kit looks anything like the one I recently purchased as a demo kit when teaching First Aid, AED, and CPR, it's basically a glorified box of band aids! That's fine if you have frequent cuts and scrapes, but for more serious injuries, here's a list of supplies to consider adding to your first aid stash:
Absorbent compress dressings (5x9 inches)

Adhesive cloth tape (10 yards x 1 inch)

Antibiotic packets or a tube of antibiotic ointment

Nonlatex gloves – multiple pairs

Gauze roller bandages (3 inch)

Roller bandages (4 inch)

Trauma bandages

Instant ice packs

Elastic compression bandages (aka "Ace" bandage)

Sterile gauze pads (3 x 3 inch and 4x4 inch)

Triangular slings (40x40x56 inches store bought or home made from an old sheet)

Thermometer

Aspirin and other pain relievers

Tourniquet kit or long strip of nonstretchy cloth like a sheet (50x4 inches) and wooden spoon or ruler

AED

First Aid booklet
It's always nice to have first aids supplies at work and at home as well as in your car and work vehicle. For those who participate in outdoor activities such as hunting, hiking, and biking it's also wise to bring key supplies along because help may take longer to arrive in remote locations.
If the above items are unfamiliar to you or you're not sure what types of injuries they would be used for treating, we invite you to attend one of OSEA's First Aid, AED, CPR classes. It's an informative class that empowers you to act in the moment to support another until help arrives.
Of course, you hope you'll never need to use these supplies, and if you do, you'll be glad you have them at the ready!