Construction Site Security
Tuesday, July 20, 2021 Amanda Coniglio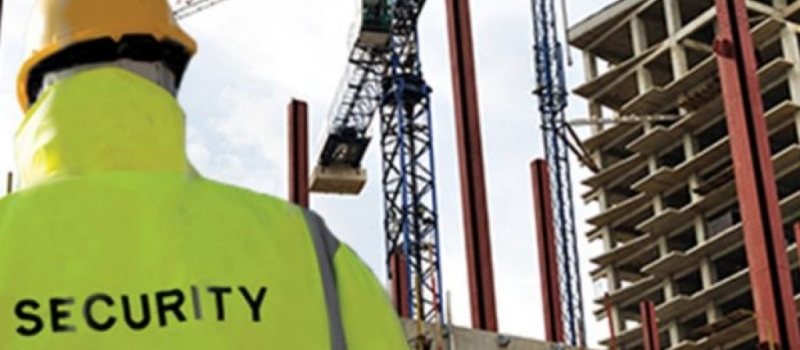 Construction Site Security – Safeguarding Equipment, Tools and Materials
Proper security on construction sites is a crucial component of any loss prevention program, but can easily be overlooked. Construction sites, by nature, are a target for thieves, vandals and the curious public (trespassers) due to the presence of high value materials, machinery and equipment. Further, the materials, machinery and equipment can be extremely dangerous to the general public and pose potential liability exposure due to injuries. The following tips can help you ensure that you have adequate site security on the job site and minimize losses:
Take a proactive approach and establish a site security plan prior to the start of work on a site. Understand your own obligations and requirements v. those security measures that the owner client will take to secure the site.

Utilize storage trailer or sheds that can be locked whenever possible for all materials and equipment.

Establish and Maintain an inventory control system for all equipment, tools, and materials. Mark all tools and equipment in a manner that allows for easy identification.

Implement a check-out system for all tools and equipment.

Stamp all heavy equipment and attachments with an identification number.

Lock all equipment cabs during non-working hours and avoid using master key systems.

Never leave keys in locks nor locks in an open position.

Immobilize equipment by disabling it or using anti-theft/anti-vandalism devices.

Lock oil and gas tank caps, where possible, as a means of deterring vandalism.

Park equipment centrally in a well-lit, secure area.

Keep the on-site inventory of materials to a minimum.

Store equipment, materials, and tools as far away from perimeter fencing as possible.

Avoid using the site for storage whenever possible - remove equipment and materials from the site when they are no longer needed for the project.
Know your assets, protect your assets!