How Walking Benefits Your Mood and Health
Wednesday, April 21, 2021 Brenda Griffin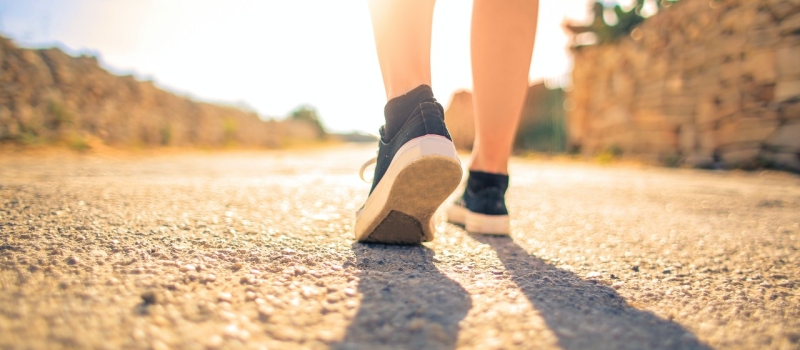 It's been a long year of Covid restrictions. If you're feeling cooped up from binging too much Netflix or pudged out from too many snacks, you're not alone! The scent of spring is in the air along with more daylight, which makes it the perfect time to get outside, feel some freedom and go for a walk.
A daily walk can support your mood in many ways. According to walkingforhealth.org, walking improves:
Self-perception
Self-esteem
Mood
Sleep quality
Plus, it reduces stress, anxiety, and fatigue. Active people have up to a 30% reduced risk of becoming depressed and staying active helps those with depression to recover.
As far as physical health benefits, according to the Mayo Clinic, regular brisk walking helps with:
Maintain a healthy weight
Prevent or manage conditions like heart disease, high blood pressure and type 2 diabetes
Strengthen bones and muscles
Improve balance and coordination
Things to consider before walking include:
Proper posture – keeping your head up, maintaining your natural S-shaped curve in your back, with shoulders back rather than hunched forward
Proper footwear and gear - for support and weather conditions
Proper preparation - warming up, cooling down, and stretching both before and after the walk
Proper planning - setting a goal and tracking your progress either in minutes or steps will help to keep you motivated and stretching your goals
Proper location – walking someplace you feel safe is important along with someplace you find to be peaceful, beautiful, restorative or interesting
Proper strategy – mixing up routes can help with variety along with walking with a friend!
The best part about walking is that it's free and can be squeezed into even the busiest of days.
"A year from now, you will wish you had started today." – Karen Lamb