OSEA SafetyNet™
OSEA SafetyNet™ is a program designed to support companies of various shapes and sizes. The program gives your team access to valuable digital resources, OSEA Training Cert. Portal, and direct access to our safety professionals to help with questions or concerns related to safety at your workplace. Additionally, receive significant discounts off our published and public rates for services.
With OSEA SafetyNet™ your SDS's, accident reports, employee training records, and safety programs will be available from anywhere, to anyone with access. OSEA also provides you with access to example forms, Job Hazard Analysis's, training programs, and much more.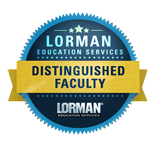 | FEATURE | STANDARD |
| --- | --- |
| Expert Technical Support via phone, email, video chat with one of our safety professionals | Included |
| OSEA Student Tracking System | Included |
| Cloud based account for storage/retrieval of your safety documents | Included |
| 50% off Published Training Rates at OSEA Training Location | Included |
| 15% off Proposed Rates for Private Training Sessions | Included |
| 10% off All Other Consulting Proposals | Included |
| Annual Cost 0-100 Employees (When billed yearly) | $330 |
| Annual Cost 101-500 Employees (When billed yearly) | $550 |
Access Safety Documents Anywhere
OSEA SafetyNet™, give you access to your safety documents and records via a secure cloud storage portal. OSEA will upload and maintain digital files or scan and upload your paper files that are related to health and safety.
Expert Technical Support
Members get access, via email and phone support, to OSEA safety officers where they can ask questions related to safety, send photos, videos, or even conduct facetime calls with our team to get immediate answers to your safety challenges and concerns.
OSEA Training Cert. Portal
Members who purchase OSEA SafetyNet™ will have student training records saved in our database, be given a unique student identification number and card, and most importantly, have the ability to access their training records from our website. For more information click here.
Peace of Mind
Members can store and retrieve their company specific health and safety documents, store employee training records, and have discounted rates for premium.