Slips Trips and Falls
Monday, September 20, 2021 Amanda Coniglio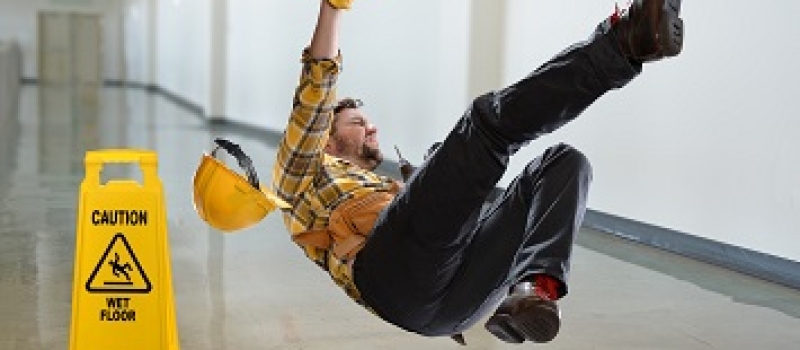 Slips, trips and falls cause nearly 700 fatalities per year and many more injuries according to the Bureau of Labor Statistics. As such slips, trips and falls in the workplace remains a hot topic in all industries, from the construction site to the office setting – falls happen! When talking about falls we tend to envision falls from heights, but did you know that in 2019, 146 total workers were killed in falls on the same level?
Some tips to avoid slips, trips and falls include:
Know your work area. Identify any slip, trip, and fall hazards prior to starting work.

Always ensure ground is level when setting up equipment to access heights.

When working outside, know your terrain and avoid working in inclement weather.

Wear slip resistant shoes or other sensible footwear depending on your job.

Observe proper housekeeping and keep floors and surfaces clear of clutter; keep pathways clear.

Keep file cabinets and desk drawers closed.

Keep electrical and phone cords out of traffic areas.

Use handrails on stairs.

Never stand on chairs, tables, or any surface with wheels.

Maintain good lighting indoors and outdoors.