International Overdose Awareness Day
Monday, August 23, 2021 Jade Salzman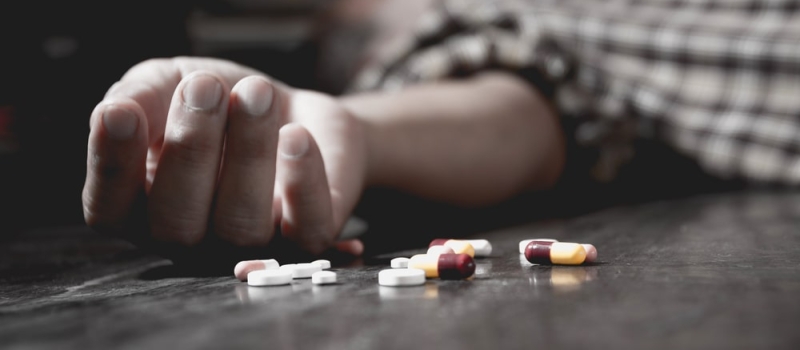 International Overdose Awareness Day
92,183 people died from overdose in 2020, that's on average about 252 people a day throughout the United States. The most recent World Drug Report is from 2017 and it estimated that 585,000 people died throughout the world due to drug overdose.
So, what is the most used drug causing these deaths around the world? Opioids account for majority of overdoses, which means in most cases such deaths are avoidable. That's why International Overdose Awareness Day is so important around the world.
International Overdose Awareness Day was started in 2001 and has been coordinated by the not-for-profit Australian public health organization Penington Institute. International Overdose Awareness Day is on August 31st each year. Their goal is to end overdose but more importantly remember without stigma those who have died and acknowledge the grief of the family and friends left behind.
It's key to know what to do and what not to do in an overdose situation as well as the signs and symptoms of an overdose. Since Opioid overdose is the most common in the world that is what we will focus on. Some examples of Opioids are oxycodone, fentanyl, heroin, and codeine.
Signs and Symptoms:
No response to stimuli

Shallow/stopped breathing

Cannot be woken up

Unusual snoring/gurgling sounds

Blue/grey lips or fingertips

Floppy arms and legs
What to Do:
Check for vital signs

Are they alert?

Are they breathing?

What is the color of their skin?

Call an ambulance

Try to get a response from them

If they are unconscious, put them on their side

If you have naloxone (Narcan), use it

Be prepared to give CPR
What Not to Do:
Leave the person alone

Give the person anything to eat or drink, or induce vomiting
If you or someone you love is suffering from losing someone due to an overdose you're not alone. Visit International Overdose Awareness Day (overdoseday.com) for support and information on how to help grieve.
Sources:
International Overdose Awareness Day (overdoseday.com)
Products - Vital Statistics Rapid Release - Provisional Drug Overdose Data (cdc.gov)